Sponsors
The sponsors of the CIVEA Conference and Awards Dinner 2022 are:
---

Andrew James Enforcement creates winning partnerships with local authority clients by consistently delivering innovative and tailored enforcement services.
Our bespoke software system embraces the very latest technology and incorporates our unique 'Data Exchange Suite' enabling a seamless, secure and automated two way transfer of data in any format that clients require. Transparency to clients is demonstrated through on-line access to their cases and the customised production of performance reports to each clients own specification.
We directly employ all our enforcement agents, many of whom have in excess of twenty years experience in the industry and are trained to Level 3 in 'Taking Control of Goods'. Our ethical collection and efficiency is demonstrated in that year on year we achieve superb collection rates with minimum complaint or fuss which is proven by our exceptional client retention.
For more information, please visit our website.
---

Ascendant Solutions is a data-driven software company that builds on and supplements a local authority's existing information to prevent fraud, improve engagement and increase collection rates. We have had 100% increase in customer engagement, 16% increase in collection and 98% of debt profiled as financially stable collected.
We provide the opportunity for Local Authorities to tailor our software solutions, to achieve the best results for them.
We are probably best known for GrantApproval, assisting local authorities throughout the country with grant schemes since the start of the pandemic in 2020.
For more information, please visit our website.
---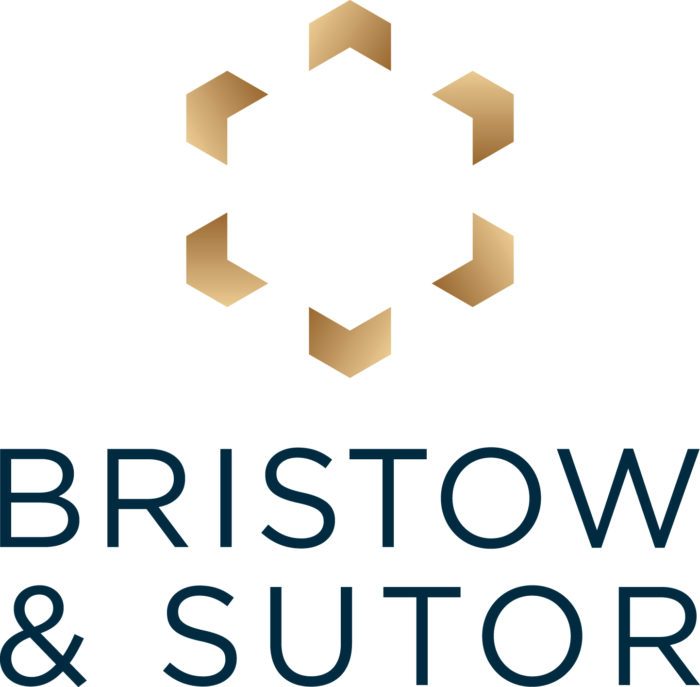 The Bristow & Sutor Group, comprising Bristow & Sutor, Debt Recovery Plus (DRP) and Credit Style provides an ethical, compliance-focused and high-quality service to the public and private sectors. The company lives its core values of accountability, transparency, respectfulness and integrity.
Bristow & Sutor is one of the UK's leading Enforcement Agencies, specialising in supporting public and private organisations with collecting unpaid Council Tax, Non-Domestic Rates, Penalty Charge Notices, Sundry Debts and Commercial Rent Arrears. Based in Redditch, Worcestershire, the business has over 44 years of experience of collecting on behalf of local authorities and Government departments across England and Wales.
Bristow & Sutor prides itself on delivering exceptional collection performance and professional services for both public and private sector clients, achieved through service, consistency and ingenuity. The business is a proud innovator, utilising technology and data analytics to achieve market-leading results, whilst protecting the most vulnerable in society and the reputations of our clients by providing an ethical, compliance-focused and high-quality service.
For more information, please visit our website.
---

CDER Group is a national collections and debt resolution company, we collect unpaid, local taxation, parking and road traffic penalty charge notices, and magistrates court fines, on behalf of Local Authorities, National Highways, Transport for London and HMCTS.
We collect approximately £250 million in outstanding debt annually and we are led by one of the industry's most experienced and respected executive teams. Our "Fairness Framework", which we designed and created to protect potentially vulnerable customers ensures a fair resolution on behalf of our clients. In 2021 CDER's excellence in identifying and assisting vulnerable customers won three prestigious industry awards, recognising our leading approach to vulnerability and assisting vulnerable customers;
June 2021 – Credit Excellence Award in the "Helping Vulnerable Customers"
October 2021 – IRRV award for "Excellence in social inclusion"
December 2021 – CCS award in the "Best Vulnerable Customer Support Initiative"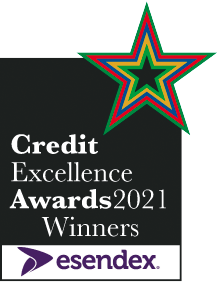 June 2021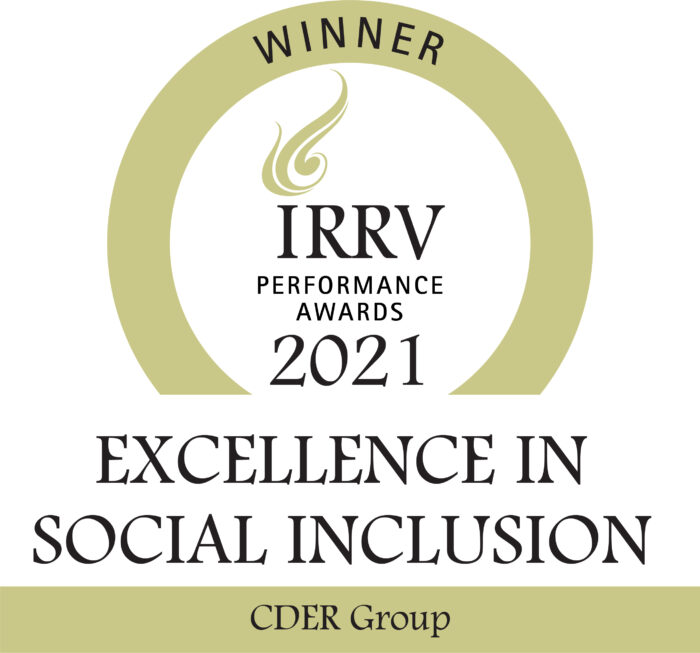 October 2021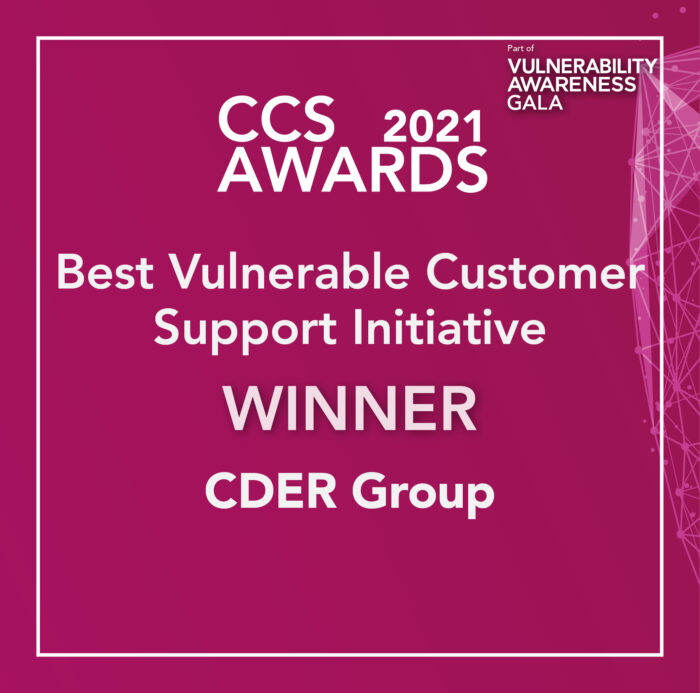 November 2021
For more information, please visit our website.
---

We believe that being open and honest gets the best results – for our clients and their customers.
Our staff are trained to be firm but fair. We train every employee, internal and external, to the highest standards through the Investors in People accreditation and operate under the Ministry of Justice, CIVEA and our own code of conduct – in addition to each client's specifications for collecting outstanding debt.
Unlike many other agencies, we only use our own enforcement agents. This means that every recovery process is carried out discreetly by full-time, employed enforcement agents who are fully insured and accountable to Chandlers.
We are proud to:
Achieve results and exceed expectations
Add maximum value to our clients' businesses
Handle complex and sophisticated matters at a local and national level
Provide extensive social and corporate responsibility
Support diversity and teamwork
Harness the benefits of the latest technology.
For more information, please visit our website.
---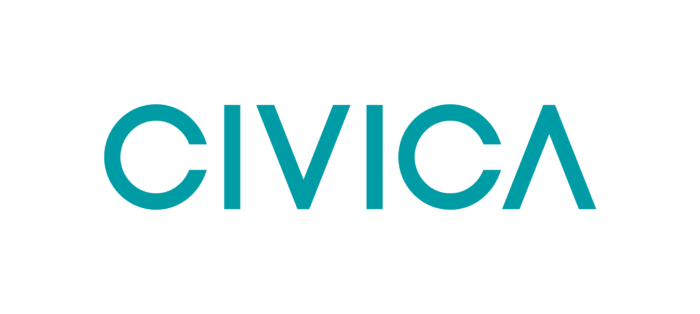 Building software that sustains and enhances collection services.
With over 30 years of sector experience, we help over 2.5 million professionals deliver innovative services of the future; empowering teams to overcome challenges and exceed objectives.
As a market-leading partner for collections, we support you to successfully deliver front-line customer services and back-office administration.
Our specialist cloud software, CivicaCollect, helps you maximise collections with secure access to up-to-date data any time, anywhere.
We're helping over 100 organisations deliver process efficiencies, increase engagement and enhance the customer journey, with functionality such Single View of Debt, CollectVisit app and intelligent data insight.
Start the conversation:
---

Established in 1993, Dukes is a privately-owned, family-run business.
Our authentic family culture enables us to provide an unrivalled personalised enforcement service for local authorities across England and Wales. With a focus on collaborative working, we implement and invest in new initiatives and schemes to enhance customer service, improve collections, and achieve measurable success for the Council and their community.
We've developed a new way of working with clients that is centered around supporting the local economy, creating resilient communities, and protecting the environment.
To find out more please contact Sarah Naylor IRRV Tech on tel: 07739205333 or email: [email protected]
For more information, please visit our website.
---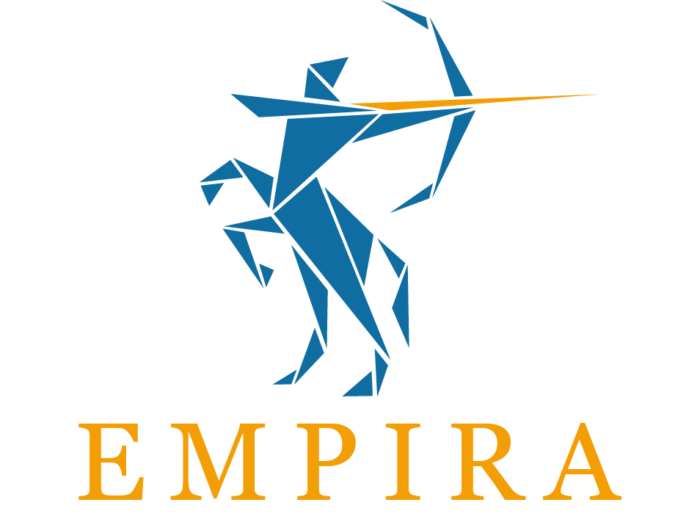 Empira is a new business but was set up by people with over 60 years of experience of debt collection.
With our own dedicated high court officer and IT teams, Empira can utilise data and new technology to maximise collection. This is all carefully done under the watchful eye of our compliance and welfare team.
We specialise in debt collection, from high court to sundry debt and all in between. For any further information please contact Gary Carr at Empira: [email protected]
For more information, please visit our website.
---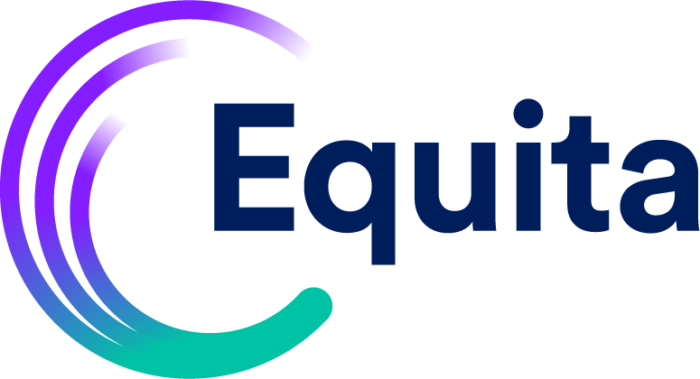 Equita are one of the largest, most experienced enforcement agencies in the industry, with national coverage across England, Scotland and Wales, delivering for clients across civil and high court enforcement.
We are passionate about the service we deliver – maximising collection while protecting the reputations of our clients, and minimising the impact on their customers. Through continuous investment in processes and technology, our digital, data-led approach focuses on early, tailored customer engagement, with our values, training and investment in our people creating an excellent customer experience.
Our focus on enhanced social value & welfare, the application of technology & training led to us winning the Credit Excellence Awards in 2021 for the Enforcement & Legal Profession category.
If you would like to find out more, visit our website or contact Bev Osborne.
---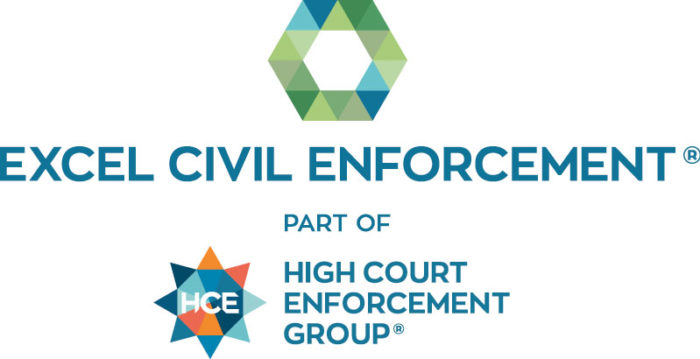 Excel Civil Enforcement provides certificated enforcement agent services to local authorities and Government departments.
Formed over 30 years ago, we are diligent and responsible in the way we work, underpinned by innovation and continuous improvement. We ensure that we go the extra mile to provide excellent service, build strong, lasting partnerships and deliver outstanding collection rates.
Our highly trained and PAYE salaried enforcement agents and support teams are respectful of our clients' customers, in a manner that is ethical, fair and transparent.
We are a recognised educational assessment centre developing and delivering industry leading qualifications and training, endorsed by the Chartered Institute of Legal Executives (CILEx), to CIVEA members, local authorities, Government departments and debt advisors.
Our training provision includes our unique level 2 and level 3 qualifications in vulnerability and mental health awareness. All our employees are trained in this area, as well as in Covid safety protocols.
For more information, please visit our website.
---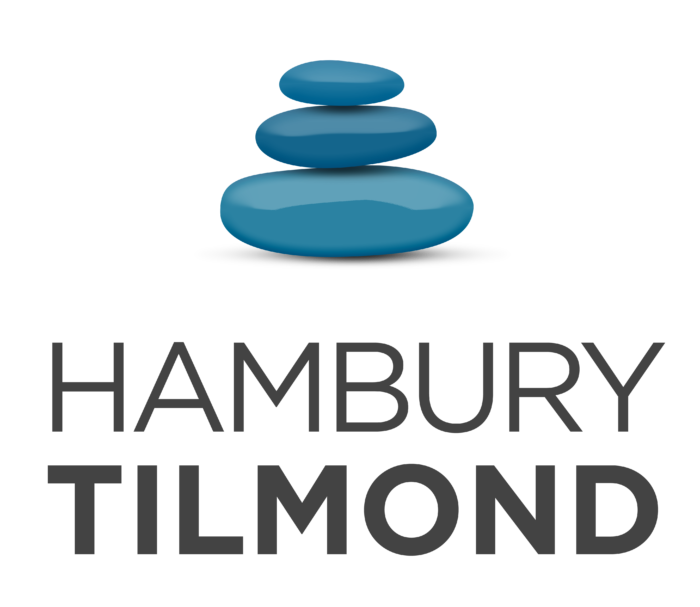 An independent and privately-owned business with over 40 years' experience in providing enforcement services to local authorities and government agencies.
The ability to analyse every case on an individual basis, together with the use of innovative technology and data insights, enables Hambury Tilmond to consistently deliver market-leading collection rates in the most challenging of areas.
We are proud of our track record in tackling and delivering unparalleled collection rates on the most challenging and entrenched local authority debt, including, Returned/Recycled 2nd Placement Cases, Written Off and Sundry Debt portfolios.
The use of our own Enforcement Agents and ethical collection policies, ensures the reputation of our clients is paramount, alongside protecting the most vulnerable in society.
To find out more about Hambury Tilmond and the services we provide, visit our website or call Lee Taylor on 01702 436032.
---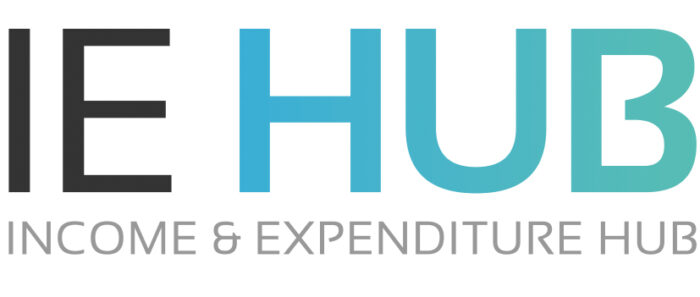 IE Hub was formed by industry experts to combat the issues faced with affordability assessments. By using IE Hub you can simplify the collection process, increase customer engagement, reduce average call handling times, and improve payment sustainability.
IE Hub offers customers a self-serve tool to complete their I&E, at a time and pace which suits them, via smartphone, tablet, and PC. Users have told us they prefer to work this way, with 98% saying they were better able to set up a payment plan after using the IE Hub platform.
Customers are guided through the completion of a SFS compliant I&E. Income and expenditure information can be completed manually, with Open Banking, or as a combination of both. IE Hub enables individuals to check their information at their own pace, eliminating the guesswork currently encountered on calls, saving your business time and resource.
For more information, please visit our website.
---

Jacobs are delighted to support this CIVEA Conference and Performance Awards. Please take time out to chat to the Team on how we can work in partnership to rebuild and maximise your revenue collections through proactive customer engagement, early debt resolution and providing support during these challenging times.
As proactive CIVEA members we work to our association Code of Practice, National Standards, all legislation and best practice, with a recent robust independent audit reporting 100% compliance against all Code of Practice criteria. All of Team Jacobs are directly employed with lifelong learning including CIVEA/IRRV qualifications, specialist, vocational and professional training ensuring accountability, best in class customer service and performance.
Jacobs also lead the industry in innovation, pioneering both client and customer digital self-services available live and on demand. Our latest pathfinding innovation 'Enforcengine' further improves the dynamic use of customer data intelligence, driving unrivalled quality and continuously improving KPI performance.
For more information, please visit our website.
---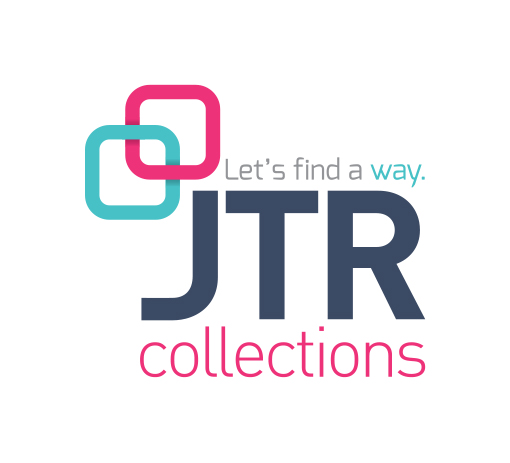 JTR Collections was formed in 2008 and have quickly become the innovators in Debt Collection and Enforcement. Working closely with our clients we can provide an effective and ethical enforcement solution using detailed data analysis and propensity to pay scoring. Our approach and values put us at the forefront of the industry.
We specialise in understanding what's needed to deliver exceptional collections through partnership and a collaborative approach. Based centrally in the Midlands we have experienced agents that help us collect a variety of debts nationwide. We pride ourselves on being able to distinguish the "can't pays" from the "won't pays" and our award-winning welfare team sets us apart.
For more information, please visit our website.
---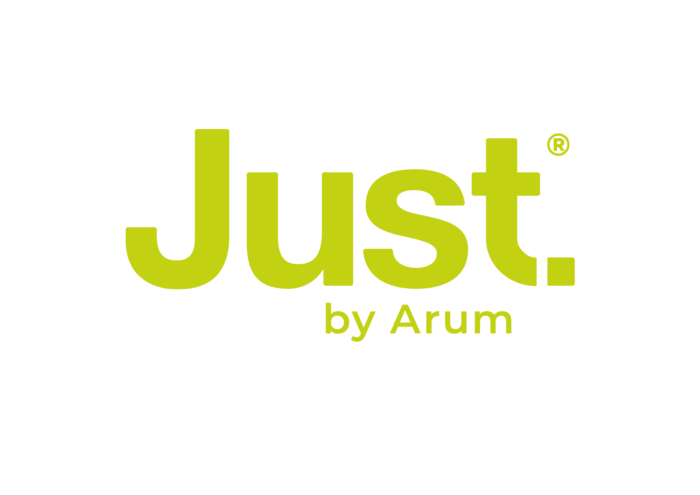 Just. Is the enforcement market integrator. Our network of debt recovery, litigation and enforcement suppliers cover every square inch of the country and are selected to ensure our clients have access to a diverse supply chain.
We use data, analytics, and insights to enhance our understanding of the customers who owe money and then implement fair and effective treatment strategies based on their individual circumstances before placing debt.
Our executive team consists of some of the most experienced people in supply chain management, technology, strategy and compliance from the debt industry.
"We are a business that balances purpose and profit. We consider the impact of our decisions on our people, customers, suppliers, community, and the environment. We are part of a global movement of people that are using business as a force of good". – Nick Georgiades, Managing Director.
For more information, please visit our website.
---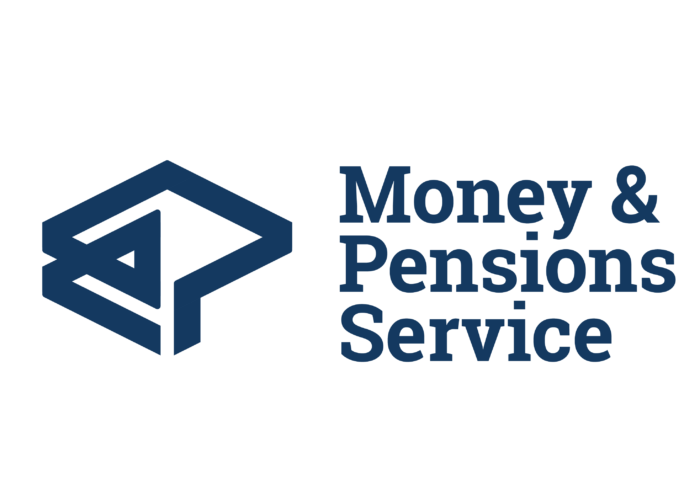 The Money and Pensions Service (MaPS) is an arms-length body of the Department for Work and Pensions (DWP) and was created under the Financial Guidance and Claims Act 2018.
Its broad strategic aims and remit is underpinned by the UK Strategy for Financial Wellbeing. On 30 June 2021, MaPS launched its new consumer facing brand MoneyHelper which replaces its legacy brands of the Money Advice Service, The Pensions Advisory Service and Pensions Wise. MaPS is also the commissioner of government sponsored debt advice provision for England and has a statutory role to provide leadership and coordination for the debt advice sector.
For more information, please visit our website.

Marston Holdings supports government, utilities and private sector clients through the delivery of market leading integrated technology-enabled solutions from design to implementation, management and recovery.
We began by enforcing court orders nearly 40 years ago. Since then, we have grown considerably, both organically and through acquisition, and now provide a multitude of end-to-end transportation services that support the implementation of public policy.
Today, our 5,000 staff and contractors work across 170 offices and 23 car pounds, allowing us to cover more than 1.8 million postcode areas across the UK. Combined with our proprietary technology, developed by our teams based in the UK, Sweden and India, we have the capability and infrastructure to deliver a comprehensive range of design, build and enforcement solutions.
We currently work in partnership with 280 UK local authorities, as well as government bodies including Her Majesty's Courts and Tribunals Service, the Child Maintenance Agency, Highways England and Transport for London.
For more information, please visit our website.
---
Our approach to recovery is to offer a service that is fair, ethical, consistent, and individual to both clients and their customers.
We offer innovative ways to contact and communicate with our clients' customers, giving them every opportunity to address their debt as early as possible in the process of collection, with specific consideration of those persons that are identified as vulnerable!
We work in partnership with our clients to ensure a joined-up approach achieving set goals and objectives.
MISSION STATEMENT – To be the best at what we do, today and in the future for our staff, clients, and the community.
For more information, please visit our website.
---

Established in 2010, Reventus is a leading provider of enforcement services to the public sector. Working exclusively for Local Authorities nationwide, our operational processes, technology, service, and support structures are designed specifically to support the unique requirements of Councils and residents.
Our commitment to fair, proportionate, and ethical recovery drives our business. This is achieved through significant investment in predictive data analytics, innovative and targeted engagement, and ongoing training programs.
These features are fundamental to our approach. Immediately on case receipt, we analyse data to understand the financial position, target engagement to deliver optimum outcomes, work with every customer to understand circumstances and identity vulnerabilities, and critically, provide individual, circumstance-based recovery strategies which maximise collection and minimise hardship.
For more information, please visit our website.
---

As one of the leading providers of ethical enforcement services to the public and private sector, we specialise in prompt recovery of debt including Council Tax, Business Rates, Road Traffic and Commercial Rent.
Our investment in technology enables services to be tailored to each client's unique priorities.
But what makes us truly different is our people. We support clients with dedicated teams of service professionals who ensure each contract is delivered precisely as our customer requires.
We focus on training our people to the highest standards in the industry to drive performance, guarantee compliance, and deliver our commitment to ethical enforcement.
This focus has fuelled our reputation for providing great customer service, and exceptional recovery performance.
For more information, please visit our website.
---

Telsolutions provide customer contact technology & services specifically developed for income recovery and customer engagement applications. Our unique strategies and communication services are designed to simplify business process and increase outcomes.
Telsolutions industry experience is second to none for proactive services, with client support and guidance that reduces operational costs and improves income rates. We demonstrate business efficiency gains and savings directly through clear success measurement and continual technology enhancements reviews. Telsolutions are the recognised leader for developing cost effective AI services specifically designed local government and the private finance sector.
For more information, please visit our website.
---
Verlingue – providing professional protection for investigation and collection
Verlingue Limited is a leading UK Chartered Insurance Broker and Employee Benefits consultant providing help and expertise to businesses in the enforcement industry.
Having the right insurance is a fundamental requirement of any business, but for Enforcement Agents and Private Investigators there are inherent risks involved with day-to-day business that require elements of specialist cover. Therefore, working with an insurance partner who understands your business is critical.
Key features of the Verlingue scheme are:
Professional Indemnity including property damage & bodily injury up to £10m
Property Damage (including Theft)
Business Interruption
Money cover
Employers' Liability
Public and Products Liability up to £10m including goods in custody or control up to £10,000
Personal Accident
Employee Dishonesty
Terrorism
Legal expenses cover £100,000 Indemnity
If you would like to learn more about the scheme or the service we provide, please contact Darren Coldspring on 020 8282 8570 or [email protected]
For more information, please visit our website.
---

Established in 1980 Whyte & Co has been providing a personalised enforcement service to local authorities for over 40 years. Offering a national service with a presence throughout England and Wales. Our own bespoke software Enforcer allows us to easily amend processes to match a particular client requirement. Our 20/20 Intelligent Data solution creates an effective enforcement package to assist with the successful enforcement and proportional responses to the recovery of local authority debts. ​
Whyte & Co prides itself on having an ethical approach to debt collection at the core of its business, which is built around four core principles:
The customer must be respected
Customer must receive the best possible service
Excellence and superior performance must be always pursued
Our main goal is to always help the customer find a way to pay what they owe that is agreeable and affordable to all.
For more information, please contact Karl Whyte at email: [email protected] or tel: 01322 661747. You can also visit our website.