Conference Sponsors
The sponsors of the CIVEA Conference 2019 are:

Andrew James Enforcement creates winning partnerships with local authority clients by consistently delivering innovative and tailored enforcement services.
Our bespoke software system embraces the very latest technology and incorporates our unique 'Data Exchange Suite' enabling a seamless, secure and automated two way transfer of data in any format that clients require. Transparency to clients is demonstrated through on-line access to their cases and the customised production of performance reports to each clients own specification.
We directly employ all our enforcement agents, many of whom have in excess of twenty years experience in the industry and all of which are trained to Level 3 in 'Taking Control of Goods'. Our ethical collection and efficiency is demonstrated in that year on year we achieve superb collection rates with minimum complaint or fuss which is proven by our exceptional client retention.
For more information, please visit our website.
---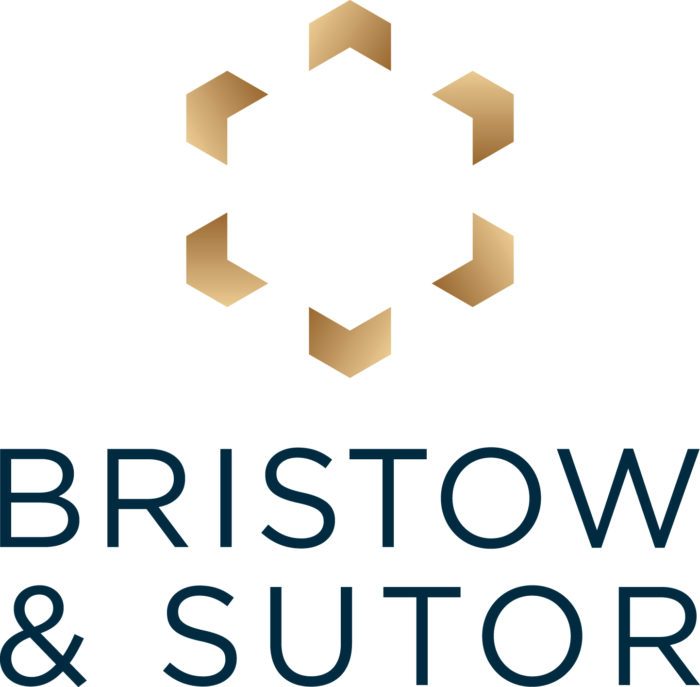 Bristow & Sutor are one of the UK's leading Enforcement Agencies, specialising in supporting public and private organisations with collecting unpaid Council Tax, Non-Domestic Rates, Penalty Charge Notices, Sundry Debts and Commercial Rent Arrears.
Founded in 1977, our business utilises its industry-leading experience to provide exceptional collection performance and professional services to its customers across the country. We use technology and data analytics to achieve market-leading collection performance, whilst protecting the most vulnerable in society and the reputations of our clients by providing an ethical, compliance-focused and high-quality service.
Our directly employed enforcement agents service public sector clients throughout England and Wales, including; Unitary, City, Metropolitan and District Councils. We also support partnership and County based local authority contracts and our services expand to Central Government.
We pride ourselves on delivering exceptional performance for all our clients, both public and private sector, achieved through service, consistency and ingenuity.
For more information, please visit our website.
---

We help Councils unlock customer data held across different systems and departments by consolidating all datasets in a secure web portal.
HUB, our award-winning business rates solution, proactively identifies cases where you're awarding relief to businesses who aren't entitled to it, saving thousands in lost revenue and helping you keep on top of recovery action.
Additional customer intelligence is also provided in the portal through external data acquisition. Providing the latest contact information for individuals and firms in debt, our technology improves recovery success rates and delivers extensive management reporting and insights.
We also provide bespoke reporting solutions for debt collection firms wanting to analyse their own case load and/or share their collections performance with their customers.
Experts in unlocking hidden data, we provide;
business intelligence applications
debt reporting and analytics
performance management dashboards
delivery of workflow applications
Our solutions consolidate, analyse and report on all your data.
For more information, please visit our website.
---

Established in 1993, Dukes is a privately-owned, family run business providing recovery services to the public and private sector across England and Wales.
Recognised as a leading provider of ethical debt collection and enforcement, Dukes' recovery service is founded on the principles of collaboration, communication and cooperation with its clients and stakeholders. The company's tried-and-tested processes, developed over the last 26 years, enable Dukes to consistently achieve market-leading collection rates, helping their clients exceed their KPIs.
With its unique combination of unbeatable customer service, constant innovation and investment in technology, Dukes deliver a tailored, personal service that beats client's expectations year after year.
To find out more about Dukes and the services that they provide, visit our website or call Sarah Naylor, Business Development Manager on 0207 487 8291.
---

Edesix is a leading supplier of Body Worn Camera solutions designed to deter abuse, protect workers and record evidential-quality footage for review or to secure prosecutions.
This all-encompassing solution, which includes the VideoBadge and VideoTag cameras, and VideoManager software, is proven in industries from civil enforcement to policing, prison and emergency services.
Edesix currently supplies its Body Worn Camera solutions to key markets across the globe, through direct sales and international partners, to geographies including the UK, Europe, USA, Canada, the Middle East and Australasia.
For more information, please visit our website.
Twitter – https://twitter.com/edesix (@edesix)
Facebook – https://www.facebook.com/edesix (@edesix)
LinkedIn – https://www.linkedin.com/company/edesix
---

We are one of the largest enforcement agencies within the industry, with extensive experience in providing collection services to 200+ Local Authorities, Utility Companies, and Solicitors across England & Wales. Equita specialise in Road Traffic Debts, Council Tax and Non-Domestic Rates, Commercial Services, Debt Collection Solutions (including Sundry Debt & Housing Benefit Overpayment) and High Court Enforcement.
Using innovative technology and market intelligence, we can spot problems and opportunities early, and react quickly to changing conditions. And in the field and behind the scenes, it's our people's professional skills and personal qualities that have earned us our outstanding reputation for considerate, effective service. Through this we provide our clients with the confidence that we have the resources, ability, investment and knowledge to continue to deliver a complete solution.
We are a Capita powered business.
For more information, please visit our website.
---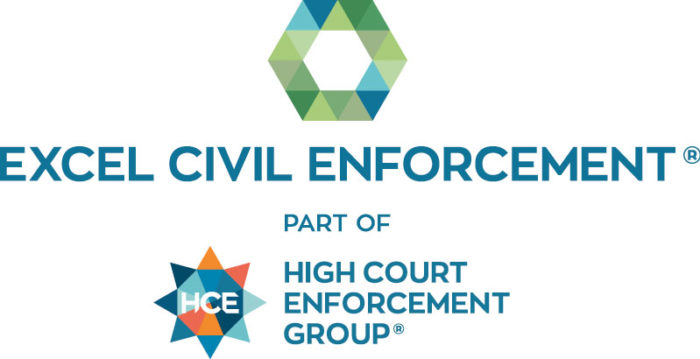 Excel Civil Enforcement provides certificated enforcement agent services for local authorities and Government departments. We are fully committed to ensuring that our actions, policies and procedures are at all times exemplary, ethical and transparent. This is right at the heart of our value promise to our clients and their customers.
We are diligent in the way we work, ensuring that we go the extra mile to deliver excellent service and outstanding collection rates to our clients, accepting responsibility for everything we do or cause to be done.
Our highly trained enforcement agents and support teams are respectful of our clients' customers, whether over the phone or in person, in a manner that is grounded in fairness and courtesy.
We are a dynamic business, developing new and innovative ways, for example our RQF training provision, to improve our service and results and develop strong, lasting partnerships with our clients.
For more information, please visit our website.
---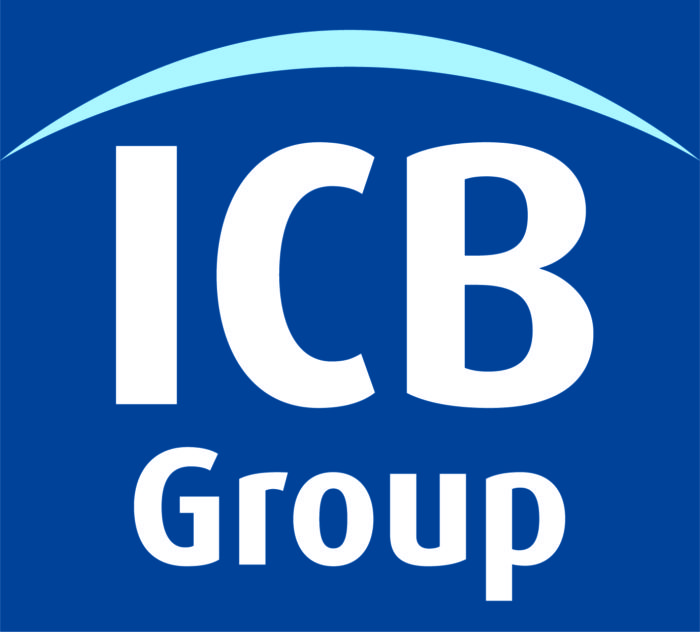 ICB Group – insurance for Enforcement Agents and Private Investigators. ICB Group is a leading Chartered Commercial Insurance Broker providing Insurance, Risk Management and related advice to businesses and individuals in the Enforcement industry.
ICB Group is part of Verlingue, one of Europe's largest independent insurance brokers, which enables us to provide solutions to you at a competitive price.
Enforcement Agents and Private Investigators face inherent risks and challenges that require specialist cover. Our dedicated team understand the complexities of your industry, and have developed a comprehensive insurance scheme to protect your business.
Key features of the scheme:
Professional Indemnity
Property Damage including goods in custody or control up to £10,000
Business Interruption
Employer's, Public and Products Liability up to £10 million
Bailiff Bonds for Enforcement Officers
Legal expenses cover £100,000 Indemnity
If you would like to learn more, please contact Darren Coldspring on Tel: 020 8282 8570 or 07523 504164 , or email [email protected] You can also visit our website.
---

At Jacobs we take pride in our culture of quality at the centre of all we do and providing services based on excellent collection performance, high and consistent levels of customer service and driving continuous improvement year on year.
We focus on developing new technology to create greater accessibility, digital self-service with multiple communication and payment channels that improves choice, enables a single view of all debt and enhances customer engagement. We are clear industry leaders in compliance stage collections ensuring early recovery and keeping fees low for customers.
All agents are employed, specialist trained, CIVEA qualified and equipped with the latest technology for live case management, visit video recording and online applications to support customers.
Jacobs specialist welfare team manage our dynamic third sector protocol providing 'breathing space' and protecting vulnerable customers.
All Performance can be monitored 'live and on demand' via our unique and unrivalled Jacobs client portal.
For more information, please visit our website.

---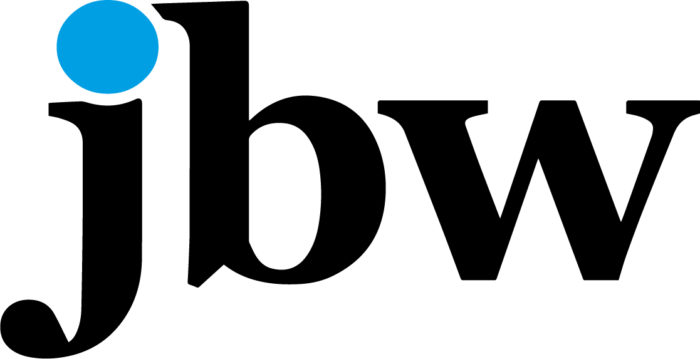 JBW Group are a trusted partner to Central Government and Local Authorities and a market-leading innovator in the recovery of unpaid penalties and council debt.
Our mission is to improve the image of the enforcement industry through ethical collections with highly skilled and knowledgeable staff and management ensuring the vulnerable are protected at every stage of the collection process. This is a key driver in the successful partnerships we have forged with our clients ensuring that their reputation is protected and delivering to them market leading collection rates in full compliance with regulation and best practice. Utilising our unique collection system Edge and innovative use of data and Business Intelligence we seamlessly blend our people with leading edge technology and highly effective tools that drive continuous collections performance and compliance with each of our clients unique set of requirements and performance targets.
For more information, please visit our website.
---

The Money Advice Liaison Group (known as MALG), formed in 1987, is a not-for-profit UK membership organisation whose purpose is to galvanise organisations to 'work together to improve the lives of people with problem debt'.
MALG membership is open to all public, private and third sector organisations which have an interest in matters relating to personal debt from financial capability and lending, through the debt collection and money advice.
Members benefit from free access to regular opportunities to share best practice and debate hot topics, thought leadership on industry issues, and 'game-changing' solutions to key challenges from a uniquely placed organisation with no commercial, regulatory, or political agenda.
Through our national and regional member meetings and conferences, we aim to disrupt and challenge members to do things differently, bringing new perspectives from outside the sector and improving vital relationships between advisers and creditors.
For more information, please visit our website.
---

We are the UK's largest transportation and enforcement services company processing 1.5 million cases a year and recovering £500m on behalf of our clients. We are a national partner to government and business with:
✓ 500+ clients (300 local authority clients)
✓ 1,000 Enforcement Agents
✓ 650 Customer care agents
✓ 1,650 support staff
✓ 200 offices
✓ 1.8m UK postcodes visited annually
✓ 80m vehicles scanned a year
✓ 1.5m cases a year
We are committed to delivering an ethical service and have been awarded recognition for our industry leading approach. We also work hard to protect the reputation of our clients and the industry. We are able to offer a broad range of services and debt collection/enforcement expertise.
For more information please visit our website.
---

What makes Newlyn the company of choice? Strong and independent, loyal to our customers and partners, trustworthy and flexible. Our clients are at the heart of our business and we work together to meet objectives and achieve improvements.
We continue to deliver outstanding collection and performance results, providing innovative solutions to maximise performance and enhance the customer experience. Our success is testament to our client base, partnership approach, inspirational management team and diverse workforce. The Newlyn ethos of 'a constant presence in all areas' have proven an effective strategy and has been a major contributory factor in retaining client satisfaction and continued growth.
For more information on how we can help you to improve your collection potential, please contact Cheryl Vickers on 07870 640586 or email [email protected] You can also visit our website.
---

Penham Excel is a professional certificated provider of High Court and Non-High Court enforcement services, operating throughout England and Wales.
We provide a range of debt recovery services to the public and private sector with market leading collection rates. Our team of highly trained and certificated enforcement agents operating nationwide are equipped with the very latest technology including Automatic Number Plate Recognition and supported by a sophisticated head office operation.
Through impressive collection rates and long-term customer satisfaction, we are able to demonstrate that optimum results are achievable by supporting the traditional 'agent on the doorstep' with the very latest in communications and information technology.
Penham Excel are the leading provider of a range of persistent evader and nuisance vehicle strategies winning British Parking Awards in 2018 & 2019 for these industry leading initiatives.
For more information, please visit our website.
---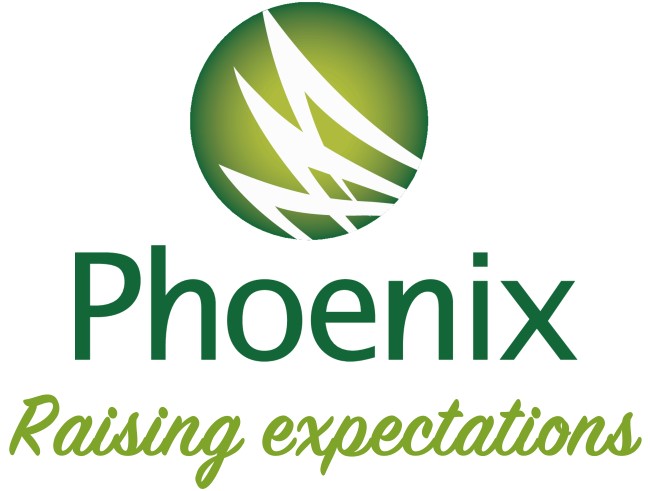 Phoenix is a national company specialising in the ethical enforcement and collection of local authority debt. Using a pool of motivated, professional and experienced staff, we have designed our systems and processes to help motorists address their debts, whilst maximising collection opportunities for our Clients.
To achieve market leading performance, we use the latest technology, reporting systems, Body Worn Video and voice recording and business intelligence tools to maximise both collections and compliance.
Enhanced group capabilities through our partnership with the JBW Group now provide us with greater reach to provide a broader reach of services, resources and reporting alternatives.
For more information, contact: Andy Cummins, Business Development & Client Director, Tel: 07841 995 732, Email: [email protected]
For more information, please visit our website.
---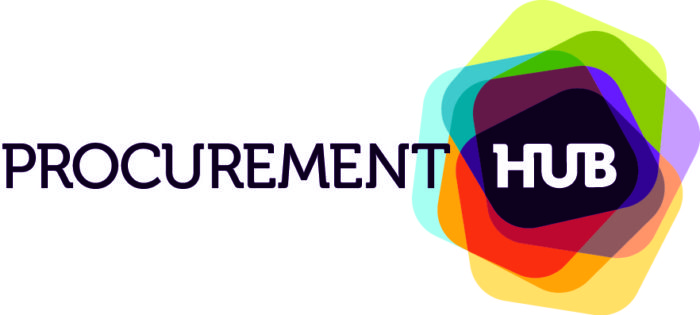 Procurement Hub offer a number of free-to-join procurement solutions that bring together top suppliers, consultants and contractors.
With a range of innovative and flexible frameworks and dynamic purchasing systems, we can help you get projects off the ground, and reduce the time and hassle involved in finding high quality suppliers. Because all our services are fully compliant, you'll save money on your procurement activities, and meet your legal requirements.
For more information, please visit our website.
---

As leading providers of ethical enforcement to the public sector, we specialise in prompt recovery of debt including Council Tax, Business Rates, Road Traffic and Commercial Rent.
Our industry leading technology allows us to tailor our approach to each client's unique priorities.
But what makes us truly different is our people. Every client is supported by highly trained, and dedicated teams of service professionals who ensure contracts are delivered precisely as required.
This customer focus fuels our reputation for providing great client support, and exceptional recovery performance.
For more information, please contact Amy Collins, Client Services Director (Tel: 07975 997867, Email: [email protected]) or visit our website.
---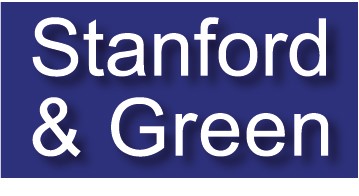 Stanford & Green (S&G) have a proven reputation in the collection of local government revenue since 1993. Working for local authorities, commercial and private clients across the UK, we specialise in the provision of cost effective, professional and ethical civil enforcement and debt collection services.
Our strength and growth has been generated by forming strong client relationships, investment in the latest technology and the retention of our experienced and high quality personnel.
S&G take vital measures to ensure our business practices, environmental requirements and IT security practices are all compliant and are accredited by Industry's leading organisations, including CHAS, BS EN ISO 9001 2015 Quality Management System, BS EN ISO 14001 2015 Environmental Management System, the Information Commissioners Office, the British Parking Association and the Civil Enforcement Association.
S&G continually exceed client expectations with outstanding collection rates and exemplary service, so contact Martin Stanford on 01622 683308 to discuss your civil enforcement requirements.
For more information, please visit our website.
---

Telsolutions provide advanced debt collection & customer contact technology, strategies and communication tools to simplify business process. Our industry experience for revenue & collection applications provide proactive customer contact for reducing business costs and improving income.
Our services deliver intelligent customer behaviour tracking & auto decisioning communications, that are highly effective at producing results and customer outcomes. Artificial intelligence and behavioural services help our clients understand customers and gain an edge in outcomes and results.
We demonstrate business efficiency gains and savings directly through clear success measurement and continual account performance review.
For more information, please visit our website.
---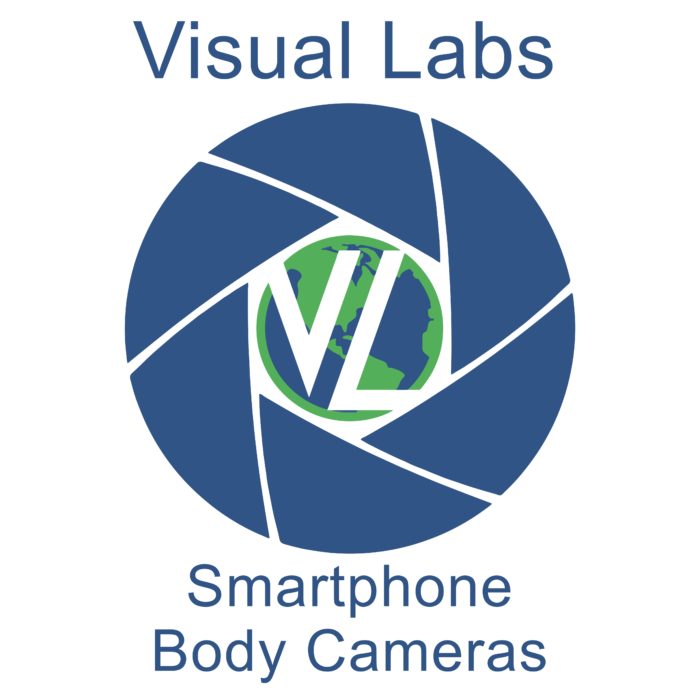 Visual Labs provides an alternative to expensive, single-purpose body camera hardware. By adding Visual Labs software to an Android smartphone, the user gets a police-grade body worn camera solution while retaining all the functionality of the smartphone itself. Additionally, the Visual Labs solution includes features such as a digital camera, an audio recorder and a personnel locator. Body camera footage can be uploaded directly from the field and viewed by authorized personnel within minutes of an incident.
The solution includes many lone worker safety features such as the ability to remotely activate a live video stream from the smartphone for viewing by authorized supervisory personnel. A two-way video stream can also be initiated. A worker's location is transmitted in real time to provide an additional worker safety feature.
All footage is maintained in a secure cloud environment following strict security guidelines, including digital fingerprinting.
For more information, please visit our website.
---

Established since 1980 Whyte & Co has been providing a personalised enforcement services to local authorities for almost 40 years. Offering a national service with a presence throughout England and Wales we have been pushing the boundaries of services with a number of ground-breaking firsts.
The first enforcement firm to be accredited to BS 18477 in respect of tackling vulnerability has our Remedy Support Team commended for its customer care.
Our own bespoke software allows us to easily amend processes to match a particular client need or requirement and is fast becoming a consideration for those authorities seeking an in-house solution.
Call us to find out more about our new use of intelligent data (integrated into our in-house software Enforcer) to provide a tailored recovery process to the individual debtor.
For more information, please contact Karl Smith (Tel: 0345 458 9429, Fax: 0345 458 9439 Email: [email protected] or visit our website.
---